What is Cloud Accounting?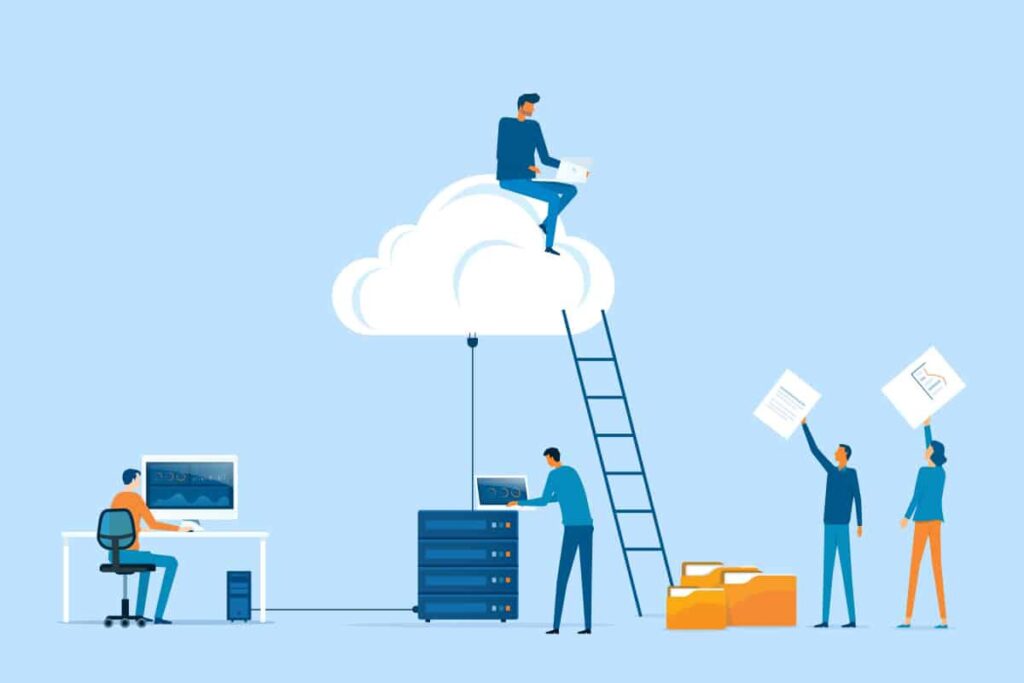 Cloud accounting allows accountant to be able to gain access to business intelligence on real-time at anywhere and anytime of the day. It allows a company to access applications from an offsite provider via the internet, rather than from company-owned and maintained hardware and software. This means that you can access it on your tablet, PC, laptop or even smartphone. All accounting tasks, such as bookkeeping, invoicing or payroll processing are all done online, with all the data stored in the cloud.
With cloud accounting, you can detect duplicated entries, fraud, and other discrepancies anytime and anywhere. Relying on cloud accounting can also help us save time and money by keeping our data consistent and free from error. Viewing financial information will be so much convenient and efficient on devices with cloud accounting. We are able to view our cashflow statement and the expenses claim at one touch. It will eliminate all the downtime time and are able to have a quicker better decision-making response when the management calls for the information. It helps to stay more organised and paper-free too!
Cloud accounting allows integration with secured third-party software or applications. You can now customise your cloud accounting platform to do more than just bookkeeping! You can integrate accounting with messaging systems, storage components, payroll, and many others according to your needs.
Xero As a Cloud Accounting Software
Using Xero, one of the most popular business cloud accounting solutions in the world, as the cornerstone of our cloud solutions, Fidcorp can access our client information online in real time.
Using dashboards, we will have easy access to essential and real-time financial information such as cash flow and bank account balance. Xero also can keep track of all the transactions such as banking, credit card usage and online payments. Using Xero also helps to ease the invoicing process. You can now create and send invoices over the internet and clients can receive the invoices immediately and initiate payments with just a click!
Business owners who are sceptical on cloud accounting software or are afraid of leakage of financial data can now be reassured with Xero. With Xero enhanced security (multi-factor authentication) and Xero verified apps, Xero will back up the data and protects it with multiple layers of security including industry-standard data encryption and secure data centres so information will be secured.
Summary on the benefits of Xero Cloud Accounting Software
More Accurate Financial Reports to Make Better Business Decisions
Give Real Time Insights of Accounting Status
Improve Business Flexibility
Scalable to Business Growth
Lower Operational Costs and Resources
Better Security of Financial Data
Streamlined Payroll Processing
Xero Cloud Accounting Software can help to leverage technology to provide useful insightful advice, improve business decisions and reduce administrative tasks. Xero enables smooth business operations even when on-the-go and deliver the full ultimate client services!
Contact us for a free non-obligatory discussion to find out more about Xero today!