Xero's Amazing Third-Party Apps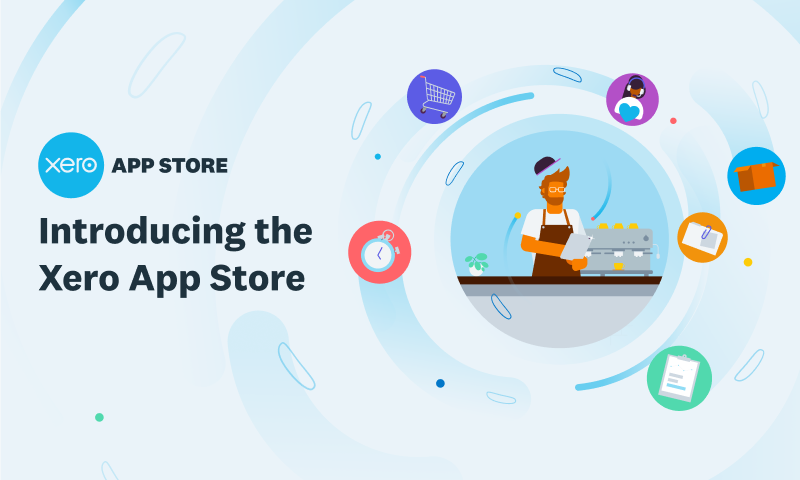 Xero's API (Application Programming Interface) allows all apps in the app store to connect directly with Xero. This means that financial data can now flow seamlessly between your apps and Xero, helping you to keep all the business information up-to-date. Its wide range of add-ons and apps can assist your company to reduce on administrative tasks and save time and resources in the process. Xero can connect with over 1,000 third party apps and integrations ranging from CRM, inventory, payroll and project management apps. This makes Xero an all-encompassing accounting software that is perfectly tailored to your company's needs.
BigCommerce is a popular all-in-one e-commerce software platform that helps businesses of all sizes power and to run their online store. It automatically syncs sales data (e.g. sales order, product details, customer information, etc) with Xero and eliminates data entry tasks, reduces human errors and allows how and when the data to be processed. It can also access and manage our up-to-date sales data easier and faster at anytime and anywhere.
Veeqo focuses on inventory and shipping management for e-commerce of any sizes which also includes warehouse services for businesses which does not have physical space. It can streamline the inventory and orders and can track all of the stock information. It saves time and resources by converting e-commerce orders into Xero invoices and syncs every payment and purchase order. It can also help to automate profit calculations which reduces the accountant's time.
Shopify allows users to create stores and sell goods easily. Sales accrued in Shopify and payouts are automatically synced with Xero. It can easily create invoices in just a single click. Exporting of orders as invoices is made simpler with Shopify. You can just select the order criteria including customized date ranges and whether to include incomplete orders. It can also import all your orders from Shopify into Xero instantly reducing risk of error and increasing productively.
Stripe allows more new avenues for receiving payments and receives faster payment. The app reduces the time consumed for accountants and provides more accuracy when preparing monthly accounts and budgets. With Auto pay on Stripe, it helps to collect outstanding payments and recurring invoices automatically. It can easily reconcile payments by accepting debit or credit payments on invoices from clients who are based all over the world.
HReasily can manage the company's payroll matters. The employees do not need to submit hardcopy leave application and can easily record, claim and manage expenses and receipts online or on their devices. It is able to track and manage the company's employees' monthly payroll processing effectively too.
Chargebee is a billing management platform that works with Stripe and other providers specifically to handle recurring transactions. It helps to measure and optimize many of the challenging aspects of subscription management such as potential revenue increases, client retention and accounting and tax issues. Most importantly, it puts all the subscription customer data in one system and gives a wide range on the business view. It can auto-sync payments, multi-currency invoices, credit notes, customers and taxes from Chargebee to Xero. Accountants and business owners can now access updated accounting data and stay connected at anywhere, with any number of authorised users. It can keep track of the cashflow through sales and purchases which accountants and business owners can now spend less time and manual effort on finding the right transactions.
Expensify can connect with Xero by scanning or taking photos of the receipt/claims and sync it with Xero immediately. It boosts productivity and helps to make reimbursement claims so much simplified. Employees can do it at their convenience on the device at anywhere and anytime.
FidCorp Services Pte Ltd can help you to review your operations, formulate the most efficient systems and choose the best fitted apps that can deliver the most effective and productive business performance to enhance your accounting experience!
Kindly contact us for a free non-obligatory discussion to find out more about Xero today!

For more information on Xero's third-party apps, you may refer to the link here.